Store aesthetics and functionality are directly influenced by shop fitting. One of the reasons to hire shop fitters is so that the store's personality can be reflected in its design.
The placement of shelves and the quality of the installation are crucial in making a store's layout flow smoothly. The products sold and the store layouts are completely unique to each establishment. Because of this, the shop fitters would have to install the most efficient shelving for the various products.
A few things should be taken into account before appointing shop fitters as a retail business owner:
Specialists In The Field
Because every company is unique, it's important to hire shop fitters who have in-depth familiarity with your industry.
This is very important because the type of retail store the owner has will dictate the best method of installation. For instance, displaying hanging tools on flat shelves wouldn't do them justice, and a cereal box was never meant to be displayed on a rack.
If a business owner is looking into hiring a shop fitter, he or she should ask what kinds of shelving and shop fitting solutions the installers specialize in so that the most appropriate solution can be put into place.
A good place to start asking questions is with shop fitting experts. Any business owner who values their peace of mind should hire a company with extensive experience installing similar systems.
Wide Range Of Services
The business owner can save both time and money by working with shop fitters who provide a wide range of installation services.
Some store fixture companies put more emphasis on the installation than on the actual layout and design of the store. If a different firm had to be hired for the design and another for the installation, things could go horribly wrong.
The business owner may experience unnecessary stress due to misunderstandings between the two contractors. Expensive and time-consuming communication between parties is possible. In addition to the costs of hiring two separate companies, business owners may incur additional costs from the time spent on the phone coordinating between them.
In order to ensure the project's success, any business owner would be wise to hire a firm that can handle every aspect of it, from planning and design to metal fabrication, implementation and maintenance.
Assurance of High-Quality Results
The business owner could save a lot of money with a well-thought-out layout and expert installation. Maximizing the lifespan of a building by using high-quality materials is possible.
The owner of a store would be pleased if the shop fitters there offered guarantees on the installations they performed. Get in touch with a shop fitter who provides assurances that their work is done to the highest standards, and your customers will be wowed by the end result.
When shop fitting is taken care of, business owners can focus on what really matters: running their company. If the shop fittings are of high quality, it could even boost sales.
Quality Work, Guaranteed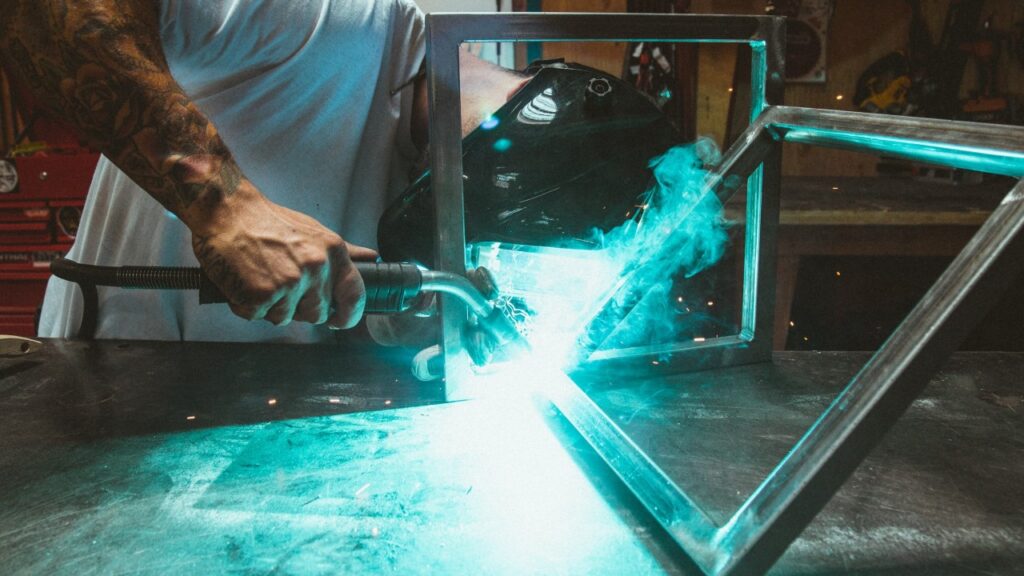 When the shop's individual touches are executed skillfully, the store's owner will know they have hired the best shop fitter possible.
When interviewing possible shop fitters, it's a good idea to think about things like shelf height in relation to the available space, lighting, and places where a custom installation could be made.
Offering The Most Competitive Price Quote
Ultimately, it's money that drives most business decisions. It would be important for the owner to hire a shop fitter who can work within their financial constraints.
Business owners do not have unlimited funds to spend on shop fitting, so the quote they receive for the job should cover everything. The company owner may want to get additional bids if there are many extras or hidden fees.
A comprehensive, professional quote would grab attention right away and might make the choice much simpler. It would be helpful if the shop fitters were willing to meet with the business owner to discuss the quote and provide an explanation of the various costs involved.
Putting It Together
Every construction company isn't equipped to handle shop fitting. Each shop's aesthetics and functionality have been meticulously planned. In the end, the shop needs to be a pleasant place for customers to spend time, and everything needs to be simple to find. Investing in a reliable shop fitter will ensure that customers can easily find what they're looking for and increase sales.