Working from home introduces a plethora of perks. You get a chance to create an ideal working environment. No boss is hovering over you and there's no fixed schedule. And the best thing of all – no more lengthy commute!
While these perks make working from home very appealing, they can easily prevent you from being productive.
Everything can become a distraction – social media, friends dropping by, favorite shows on TV, and many other things. Getting the most out of your working time becomes even more difficult if you're a natural procrastinator.
How to stay disciplined and focused? The key is in adapting the work mentality to a home environment. Here are a couple of tips that will help you avoid burnout as a remote worker:

Get an Early Start
How's your morning routine? Are you always eager to tackle your assignments? Or, do you feel sluggish and can barely lift your eyelids?
If the latter is the case, you'll need to work on your sleep schedule. A consistent, healthy sleep schedule helps with performance while also reducing fatigue.
Try to start your days early. Completing the most important tasks requires a sufficient amount of time. You'll also need some wiggle room to take care of unexpected setbacks.
Create a Work-Oriented Space
One thing that can significantly affect your performance is the way you set up your workspace.
Bringing the laptop to your bed may seem tempting. However, staying in work mode in such a relaxed position can be extremely difficult. What you need to do here is to carve out an area where you'll be able to concentrate solely on your work.
A dedicated office space, such as the log cabin, works the best. With a few adaptations, you can also use any room inside your house.
The most important thing here is to opt for an area where you'll be free of distractions and have everything within your reach. By doing so, you won't be wasting your time hunting around for necessary supplies.
While creating a work-oriented space, make sure to invest in comfortable seating. This will allow you to avoid physical strain by maintaining good posture.
Also, the electronics you won't be using for work should be turned off or removed altogether. Keeping the distractions out of reach is vital if you want to stay focused.
Prepare a To-Do List
One very common thing with new remote workers is that they get less done, no matter how many hours they spend working.
Frequent starts and stops have a negative effect on productivity. Most new remote workers realize this only when they start falling further and further behind on their goals.
How to solve this problem? Come up with a working plan the evening before. While making the list of tomorrow's assignments, write down which ones are high or low priority. In case you get behind schedule, figuring out which task should be completed first becomes much easier.
To maximize efficiency, complete all your preparation work in advance. Do you need any specific data from other team members to complete your assignments? Avoid delays by checking in with them as soon as you can.
Take Care of Yourself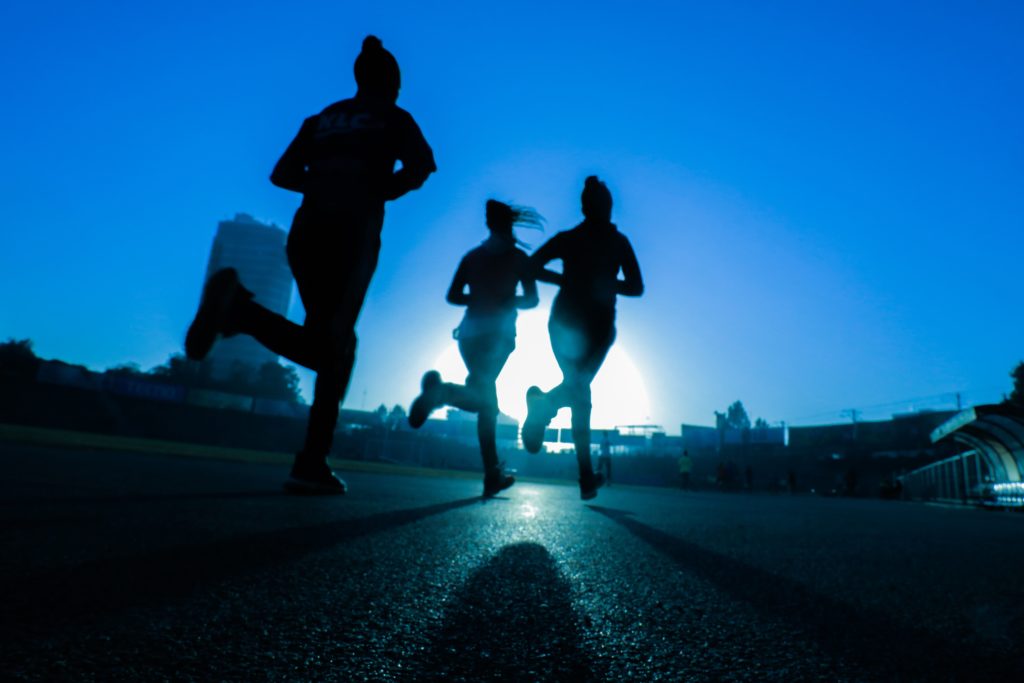 Not taking care of your own body has a negative effect on production and focus. This, in turn, makes you feel burned out much quicker. When you're not feeling well, it's very difficult to stay concentrated for hours on end.
Always include some time to rest, relax, and recover. Eat adequate food and provide your body with the right nutrients. Natural health products, like the ones from Health Matters, can be of great help in this regard.
You can prevent burnout by practicing yoga to free your mind and self-care to support your overall well-being. Minimize the chances of burnout by recharging your batteries when you need to.
Identify Patterns of Procrastination
When you're a remote worker, you're the only one responsible for managing your surroundings and time. Your worst habits can easily take over since there's no supervision and you're working in a non-formal environment.
Maybe you're a news junkie who can't stop reading articles online. Or, you're glued to your social media inbox, frequently checking it for new messages. Maybe you can't stop binging your favorite TV shows, even though you know the work deadlines are closing in.
Sometimes, the distraction will be external. Kids may need your attention, or you'll have to deal with frequent calls from friends.
Either way, you need to identify your procrastination patterns early on. And once you do, try to find out how to get rid of them.
You could replace some of them with constructive habits. Try structuring your day around your child's meal, play, and naptimes, for example. Or, carve out some time that you'll be using only for reading your emails.
Moreover, try to determine which factors improve your concentration. For some remote workers, light background music works wonders. Pinpoint the positive mental cues that keep you focused and concentrated, and surround yourself with them.
Send and Request Progress Reports
If you're a remote employee, you're bound to feel disconnected from other team members. What's more, co-workers and supervisors could question what you are doing with your time. To increase personal accountability and maintain balanced relationships, try to routinely check in with your co-workers.
Instead of waiting for co-workers to make the first move, inform them about your progress and tell them about materials that you'll need to make further progress.
Don't spam other team members with emails, though. Consider how closely you're working on assignments – the frequency of messages should depend on it.
Another option is to meet up with other team members a couple of times a month. If that can't be done for some reason, use video messaging.
Regular communication is crucially important – it will motivate you to stay on track. It's a constant reminder that the co-workers are expecting you to honor your commitments.
When you have the right mindset, remote working can be amazing. While succeeding on your own takes more self-discipline and initiative, the results are definitely worth it. You will have control over your personal and professional growth, and you won't feel burned out anytime soon.