Everyone is concerned with building an online presence and bringing more traffic and visibility to their brand. We read about online tactics for increasing the traffic to your website all the time, so you probably already know the basic at least. But what about the traffic coming from offline marketing materials? Well, you can learn more about that by reading this post.
Offline sources are very important and yet, they tend to be neglected by most. However, they can significantly increase the traffic to your website and bring more customers. Let's discuss some of the best practices for getting traffic to your website from offline sources.
Branded Banners
If you're participating in a trade show, let's not underestimate the importance of branded banners. By placing your website on a banner and displaying it at the event, you are seriously helping your website gain more traffic. But banners are not the only branded items you can use in your offline campaign.
Giving Away Free Items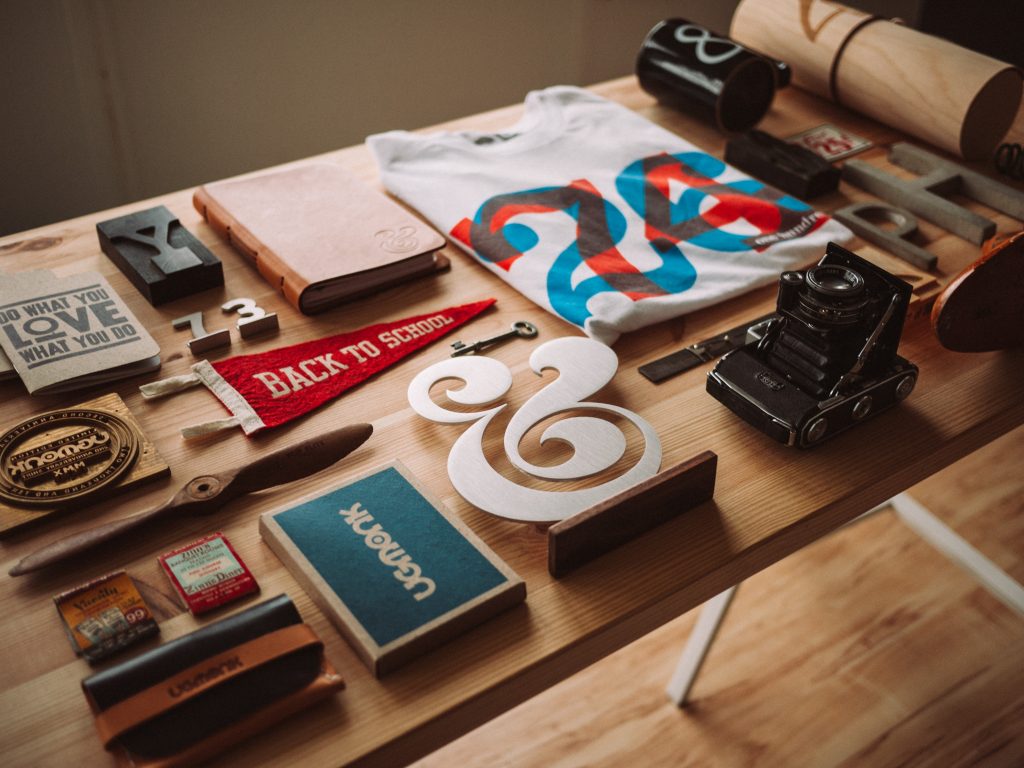 You can pretty much put your website address on anything and give those items away for free. For example, you can brand the following things:
Stationery
Bags
Mugs
T-shirts
Bookmarks
Mouse mats
Giving away promotional items such as bags, mugs, T-shirts etc. can help you reach more potential customers. All these items are very useful, and you know that people will be actually using them on a daily basis. That means more potential customers will get to see your logo and possibly be driven to visit your website. These little items can provide you with consistent advertising.
You can also consider donating promotional items to local charities which will help spread the good name of your brand, so it's a win-win.
Handing Out Brochures
In the world of online marketing, such simple practices like handing out printed brochures and flyers can often be underestimated as well. But they represent a powerful tool in offline marketing, so you should incorporate it into your campaign. You can hand out brochures and flyers when attending trade show events and networking.
Print Advertising
Print advertising also has a lot of potential when attempting to get more traffic to your website from offline sources. What is your target audience? If you know the answer to that (and we believe you do), then all you need to do is find the magazines that cater to those audiences and have your website advertised there. You can have a full-page ad for example if you like.
Business Cards
We hear so much information every day that remembering a website's name after we've only heard about it or visited once is nearly impossible. That's where business cards come in handy.
Choosing an appealing design for your business cards will help you make a great first impression. Then simply hand them out to your new contacts and your potential customers. As simple as that.
Prizes
Competitions and prizes are used in both online and offline marketing and there is a good reason for that. You can hold a contest at the show, for instance, and offer several smaller prizes rather than a single big one. It should be simple and quick, so you don't have to put a lot of thought into it.
Sponsorships
But what about after the show? You can still continue bringing more traffic and building new partnerships if you consider sponsoring an event. It doesn't even have to be financial sponsorship because plenty of small businesses or organisations need space etc. By sponsoring an event, you are helping yourselves just as you are helping them. You'll spread the word about your brand and so will the media and the attendees do.
Sponsoring an event can also help you establish new partnerships with other brands. Start with local events or organisations where your brand will stand out. This is a great way to reach your community.
Networking Events
Speaking about events, trade shows and exhibitions are not the only opportunities to communicate your brand and get more people to visit your website. You should try to attend as many events as possible in your area as long as there are chances for relevant business networking. It sounds like a lot of work but it's worth it as long as it drives more traffic to your website.
Participating in a trade show requires a lot of money, time, and effort. It may sound right now that it is easier to drive traffic from online sources, but you are probably losing a lot of money if you are neglecting offline sources. So, go ahead and apply the above-mentioned techniques and boost your traffic!