Your online presence is an essential part of running a successful business. Studies have shown that 97 percent of consumers search for local businesses online, while 94 percent of buyers do their research online first.
Before hiring a web design company, it is vital to know an effective business website's elements. That way, you will know what to look for and what to demand from the folks who build a website for you.
Here are some proven tips to help you learn what works and why when building a successful business site.
What's in a name?
First things first – start with obtaining the right domain name.
Remember to be selective in choosing a domain name. You want customers to remember it easily and even to think it's smart. But you don't want to be inappropriate. Do not use words or word combinations that might be deemed vulgar, insulting, or mean-spirited. If you have doubts, tone down the name, or change it entirely. A domain name is a crucial part of branding. You want to get it right.
Your website address is often the entry point to your site. It must make a good impression for usability purposes and search engine optimization (SEO). Make it easy to spell while avoiding numbers and hyphens. Keep it short and memorable.
Finally, try to develop an SEO-friendly website address that includes keywords and the location of your business.
Keep things simple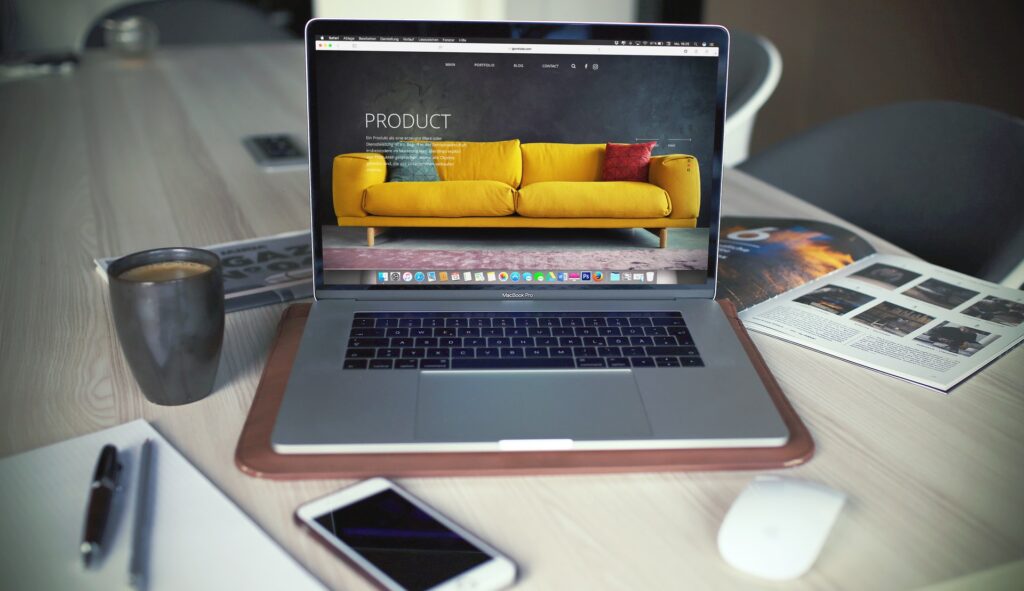 A good website is one that's simple and captivating. A complicated design or excessive information can overwhelm visitors. Furthermore, an uncluttered design conveys a message of professionalism. So, consider allowing your website to have some space without the need to cram everything into one page, giving your users a more pleasant experience.
A professional-looking website makes a great first impression, encourages users to stay on your website longer, and presents your business as an industry leader. In fact, according to Adobe, 38 percent of people in one study said they would stop engaging with a website if the content/layout was unattractive.
Keep in mind that people love familiarity and can get weirded out by non-standard site designs. Therefore, it can be a good idea to stick with familiar design tropes and layouts. You can still find other ways to stand out.
Have different payment options
Your potential customers should have several ways to pay for the products or services you're offering. For example, you can provide an online payment service such as PayPal, and you can accept credit cards either online or through a toll-free number. After you design your home page, test it with users and track the responses you get. Create several versions of your home page and see which combination of elements gives the best results.
Make sure you are easy to reach
If your business depends on people being able to contact you or call your sales team, place that information where they can find it easily.
Offer several methods, including a phone number, email address, a contact form, and your business's address, if appropriate. Put your business 'contact information someplace customers can't miss, such as the top left or right corner on each page. You may also want to include a Google map to your location to put your locale in context.
If you use social media to connect with customers, then be sure to put links at the header or footer, where they are easy to find.
Have a strong call to action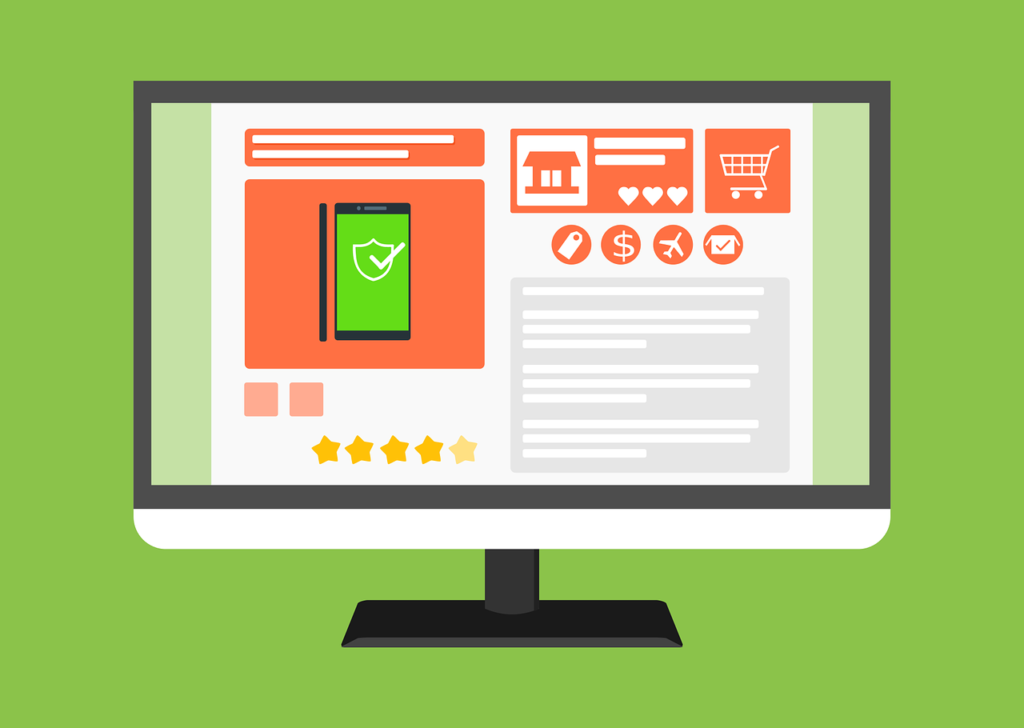 When you think about your future site, ask yourself what do you want customers to do? A call to action specifies that expectation and serves to prompt an immediate response. Without one, your website visitors won't be encouraged to take action on your site; they'll look around, maybe make a mental note to call you sometime, and move on to something else.
No matter if your business is small or big, you can create a call-to-action that works for you. Your call-to-action could be several different phrases such as call now, book an appointment, get a quote, and so on.
Speed is what you need
When it comes to web design, site loading speed and responsiveness is very important. Research has shown that it influences everything from bounce rate over user satisfaction to conversions and revenue.
If your site is slow, visitors will not stick around. And because users care, search engines also do and factor your page loading speed into their rankings. For that reason, it's paramount that you invest in making your site as fast as possible.
Make sure your website runs smoothly by keeping the software updated, optimizing videos and images for quicker downloads, and using a website host that can handle your bandwidth demands.
Accessibility matters
Ask your website designers to make sure your website is accessible for people with disabilities and impaired reading. There are many straightforward ways to do this, frequently requiring just a few lines of code to be added to your page.
An easily accessible site with clear content is not just helpful for the disabled, but it also helps your small business rank high on Google and other search engines. They use accessibility as a ranking factor when deciding how high to show your site in results. So make sure to improve it.
Display customer testimonials and reviews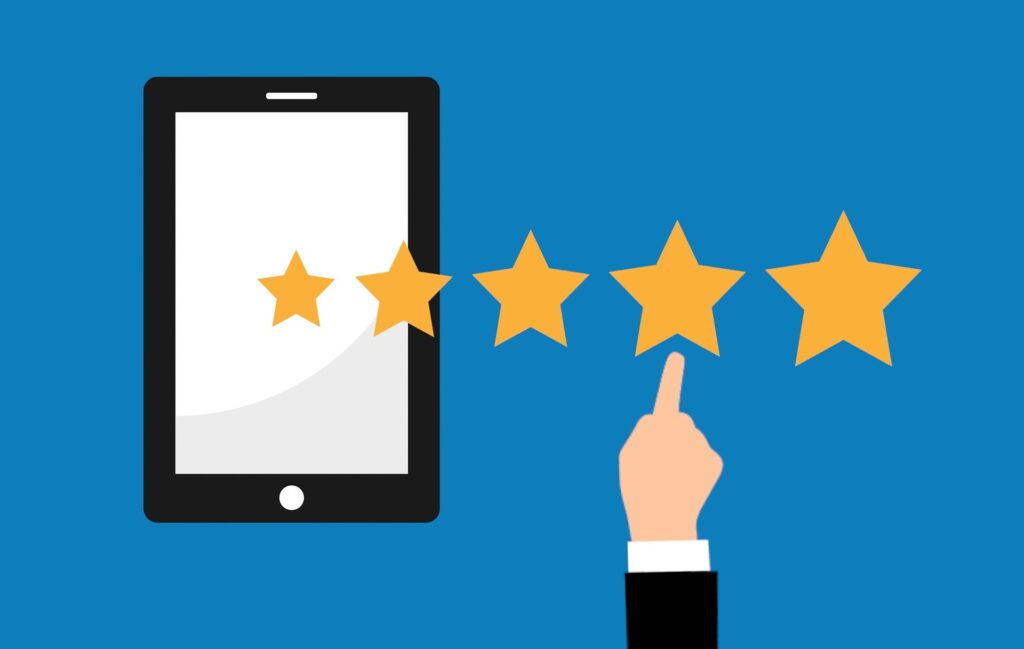 Include testimonials and reviews from customers. Customers want to know what others think about your business. Many customers feel more comfortable purchasing a product that others like. You may also want to link to other review sites where your product has been featured.
Testimonials are one of the most effective ways to inspire trust with potential customers. Testimonials provide third-party validation that your product/service is trustworthy and that you are a reputable company.
Keep your website alive
You want your visitors to keep coming back to you and do business with you.
To keep them engaged, include information that changes regularly, such as a blog or newsletter on which customers come to rely. Content marketing via a blog is a great way to gain customers because it displays your expertise while helping them. Include useful posts on your site to help educate and share content interesting to your audience without directly selling them services.