During the lockdown, many of us have turned to our gardens for comfort. Many homeowners have realized how much they have neglected their outside oasis as a result of this.
If your garden is a shambles of unfinished projects, you'll kick yourself for not sprucing it up in the event of another lockdown.
If you want to give your yard a quick facelift, you don't need to employ a gardener to do some hard landscaping. Here are a few quick and easy techniques to make your yard seem nice.
Hang a Mirror
An outdoor mirror is a terrific way to make your landscape stand out. If your garden is small, a large mirror will make it appear much larger. The idea is to place it strategically.
There are more effective ways to increase the amount of sunshine in your garden than erecting a large outside mirror. A mirror made of acrylic is a much better choice.
Traditional outdoor mirrors are heavier than acrylic mirrors. Furthermore, acrylic mirrors are available in a variety of patterns.
You can acquire an illusion mirror if you want to create a more dramatic impression. It can be used to make a wall look like a window, hedge, or garden gate. This is also a great idea for a small kitchen.
Spread a Rug Outside
A lovely outdoor rug may breathe new life into your lawn or patio. You can put one under your garden table for a hint of inside sophistication.
Outdoor rugs are simple to maintain. Simply hose or vacuum your garden rug when it becomes dirty. Because the average outdoor rug can withstand a lot of foot activity, you won't have to replace it very soon.
Build a Log Cabin
A log cabin may not appear to be a simple garden makeover at first, but log cabins are much simpler structures than most people believe. You can build a tiny log cabin on your own, and you won't require planning permission in most circumstances. It is a great alternative to house extensions.
You won't have trouble picking the appropriate log house design for your garden because there are so many log cabin kits for DIYers on the market.
Building a log cabin is unquestionably worthwhile, given the numerous advantages it provides. A log cabin is not only a beautiful addition to any landscape, but it's also a cost-effective option to add an extra room to your home. Garden offices, gyms, and summerhouses can all be built with log cabins.
Timber is an excellent insulator. It will keep your log home cool in the summer and warm in the winter, allowing you to utilize it throughout the year. Although log cabins require some care, they are extremely energy efficient.
Paint Your Woodwork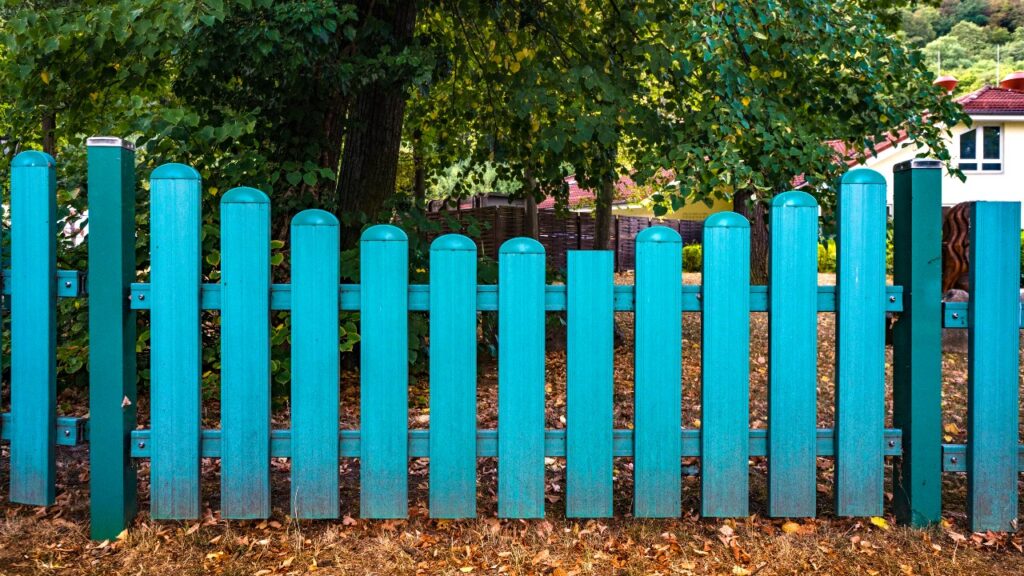 Adding colour to your outdoor woodwork is a sure-fire method to brighten up your garden. There are numerous stains available that can restore the appearance of your fence, shed, and garden furniture.
The possibilities are boundless, ranging from vivid hues to subtle off-whites. Just make sure the finish you choose is eco-friendly. Organic formulations are often the best choice because they dry to an animal and plant/safe finish.
Brighten the Path
Outdoor lanterns and fairy lights can be used throughout the whole year. They're easy to find and don't cost a fortune. You may hang them overhead, tie them to the fence, and arrange them through branches and trees to give it a festival vibe.
With so many lighting options available, you can instantly transform a drab environment into an ethereal scene. Your garden lights will give safe navigation across paths and down steps while also adding beams, colours, and a variety of effects to the space.
Make a Living Area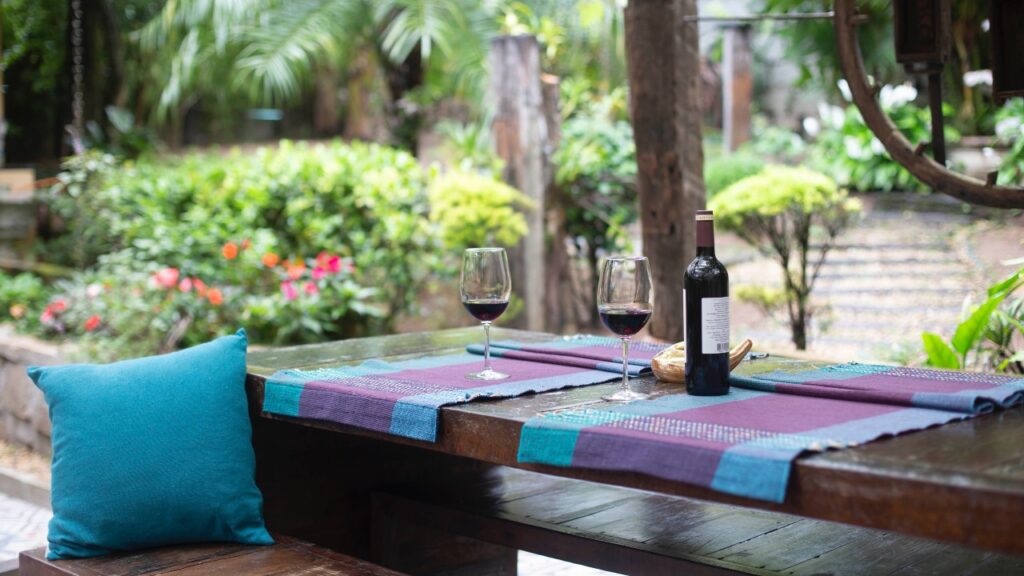 To create an extra living room in your backyard, all you need is a few pieces of garden furniture. A couple comfortable chairs and a table will entice you to take advantage of the pleasant weather and spend more time outside.
This is a great method to change the overall feel and appearance of your garden. You'll welcome the extra space.
Make Hanging Baskets from Scratch
Flowers are an essential component of any garden. Make a couple of hanging baskets for your patio or doorway if you want to add some colour. They'll make an immediate impression.
It's a simple process: fill a few elegant baskets with your favourite flowers and hang them anywhere you choose. Old colanders will suffice.
If you don't want to use flowers, you can use herbs, vegetables, fruit, or greenery instead. Experimenting with garden baskets is an excellent method to sharpen your gardening skills. If you have a larger garden, a planter can be a terrific alternative.
Include a Fire Pit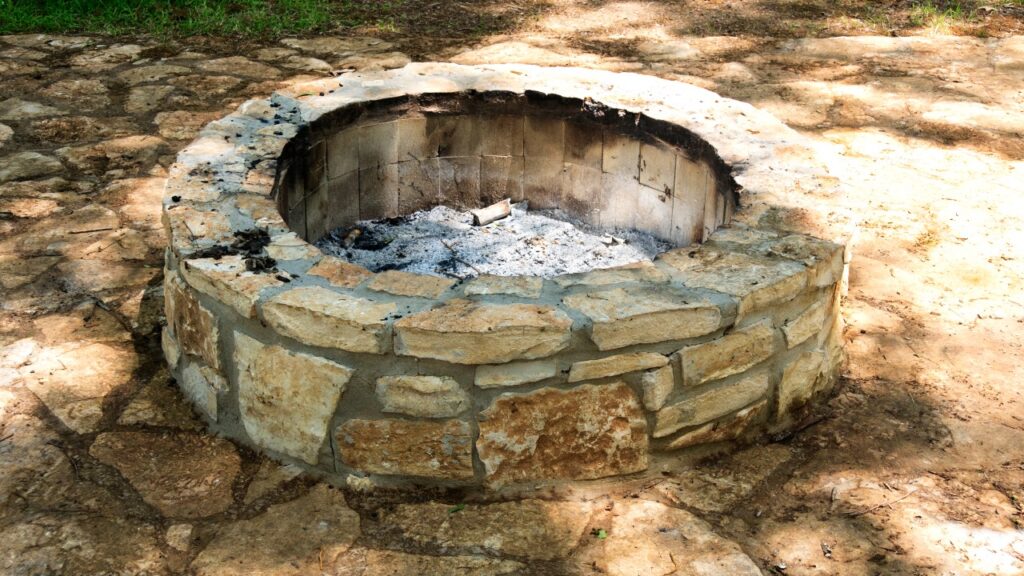 Build a fire pit in your yard to give it the feel of a vacation villa. A fire pit is the ideal fall companion, allowing you to make the most of the pleasant weather.
Fire pits can be used in a variety of ways. On a cool October evening, your fire pit will provide warmth, but it may also be used to roast marshmallows on a hot July night.
Install Artificial Grass
Consider laying fake grass if you don't have time to water and trim your lawn. You'll enjoy a lush landscape without having to deal with much upkeep.
Artificial grass is no longer taboo, thanks to some very realistic patterns. Your neighbours will be envious, and they won't even notice it's fake. To get the most out of your fake grass, brush it using a stiff-bristled brush on a regular basis.
Plant Succulents
Succulents are both beautiful and durable. They're an excellent option for individuals without a green thumb.
Get some succulents that don't need to be watered every day, and you won't have to battle with them every day just to keep them alive.
If you want something that smells great, though, jasmine is a great low-maintenance option. Even though it can withstand a lot of abuse, you will need to water it a little in dry conditions.
Check out our property management tips and our post on the importance of keeping your equipment calibrated.